Guest BIT: Oh, Say Can You See?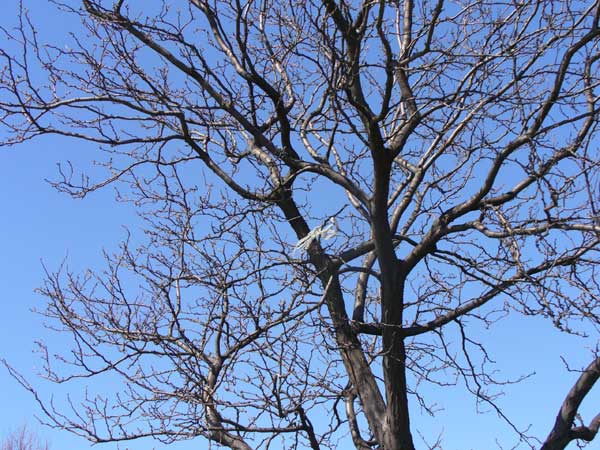 Michelle Thompson sends along this fine specimen with hints of Americana:

On Saturday afternoon, April 21, this lovely bag was found flying high, just like the flag, at Fort McHenry. It was a beautiful day and I guess it just felt like hanging out at the birthplace of the Star Spangled Banner. I'm sure, in the not too distance future, this bag will be consumed by the eventual spring growth on the tree, but I'm sure it will endure. It's what you might call a Revolutionary Bag!