Dolphin St & Mason St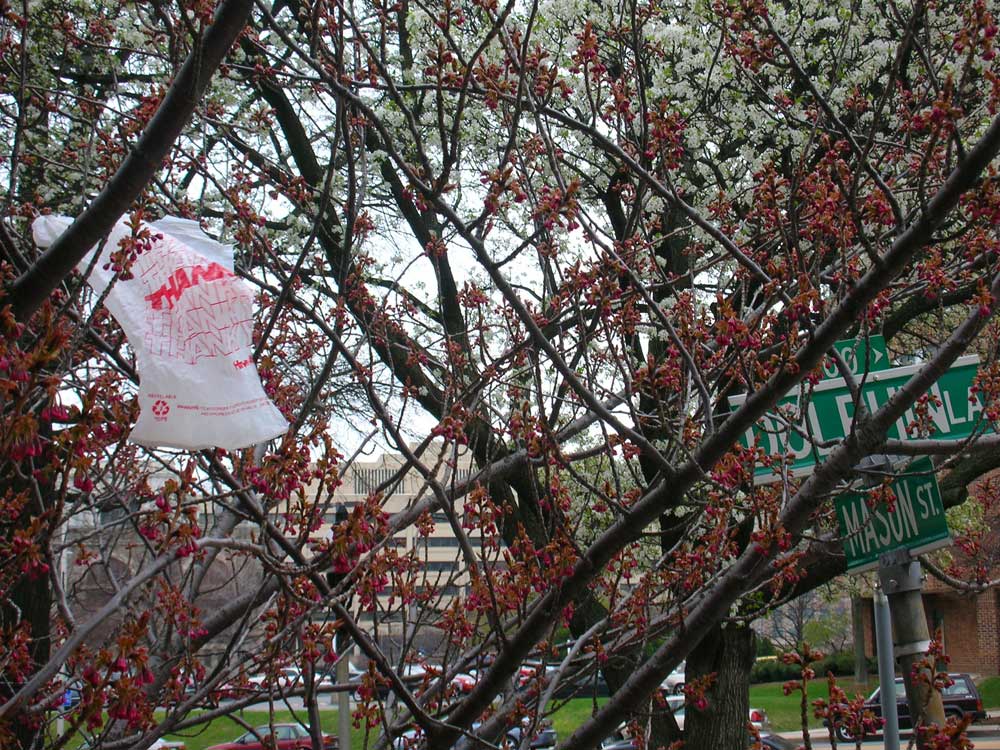 Despite recent weather patterns suggesting winter-like conditions (what did the groundhog predict?) spring is in full effect and technically has been for nearly a month now. Even if it's a bit blustery out, the branches (or respositories, as well like to call them) of our fair city's trees are beginning to show signs of spring. This Bolton Hill bloomer may be the last of a dying breed, meaning that as Charissa so deftly pointed out, that the objects of our affection will soon go into hiding. Perhaps it's good that they'll be hiding soon with all this anti-bag dribble littering the conversation.

See it here before it's overtaken by blossoms.