Guest BIT: Heaving Melon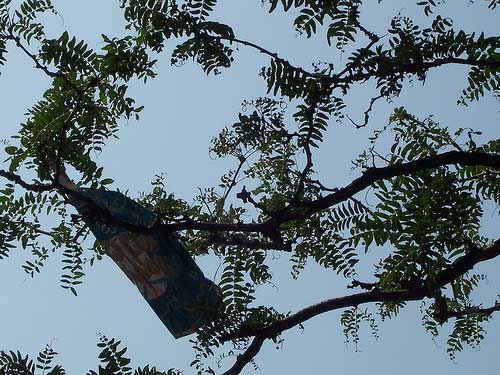 Bagsintrees is overjoyed to welcome our second guest bag contributor, Heaving Melon, who sends us this stylish specimen seen at S. Patterson Park Ave. and Gouch St.

And since we appreciated Melon's attention to detail in giving us this beauty's coordinates so much, we've decided to institute a new map feature so readers can experience these fine examples of Baltimore's unnatural beauty as a sort of living exhibit. Simply click on the map below to get directions from your home directly to the bag. Wow, how exciting!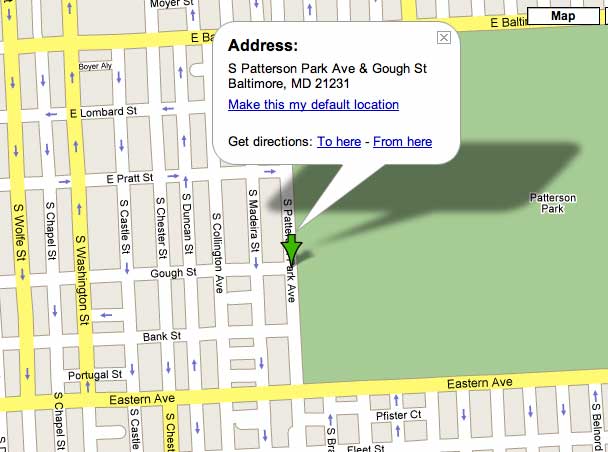 But wait, there's more! Bagsintrees continues to inspire the masses, as evidenced by this poem penned by the mother of our newest bag lady, Charissa.